European students successfully pass their first term-end exams in Samara University
27.01.2017, 14:26


One Italian and four French students have passed their first end-of-term exams in Samara National Research University with excellent and good grades. The semester culminated in engine design project defense (counterpart to the novel XPC LEAP-X engine). The project was developed by the Master's degree program foreign participants in collaboration with Russian students from group 2504.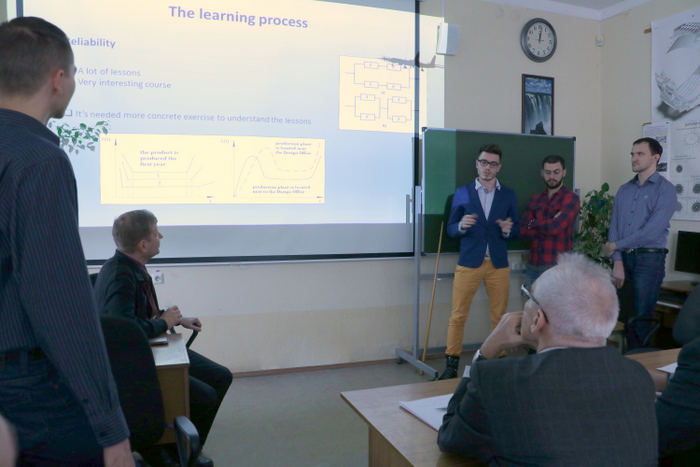 The program itself, Aircraft Propulsion and Power Systems, was established as a joint effort between the European partner universities, the University of Stuttgart, Germany, and the Polytechnic University of Turin, Italy. Starting the new academic year, another program of the kind will open admission, based on the partnership with Nanjing University of Aeronautics and Astronautics, China.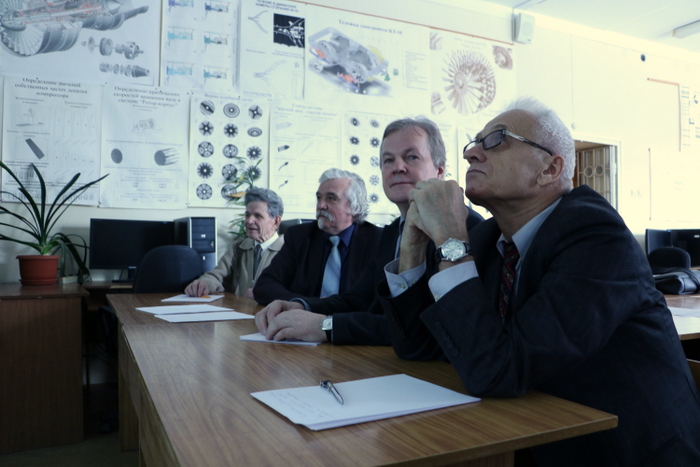 All subjects are taught in English. During the semester the students receive 30 credit points (ECTS credit), which is exactly the 'weight' of a training semester in European universities. The foreign students' visit is funded by Erasmus+ European grant program.
The French students come from IPSA postgraduate school which signed a cooperation agreement with Samara University in 2016, while the Italian student Marco Convertini studies in Turin Polytechnic University. The Master's program condition is that the French students spend one semester in the partner university; as for Marco, he will stay in Samara until summer, being enrolled in the double diploma program that requires one year of stay.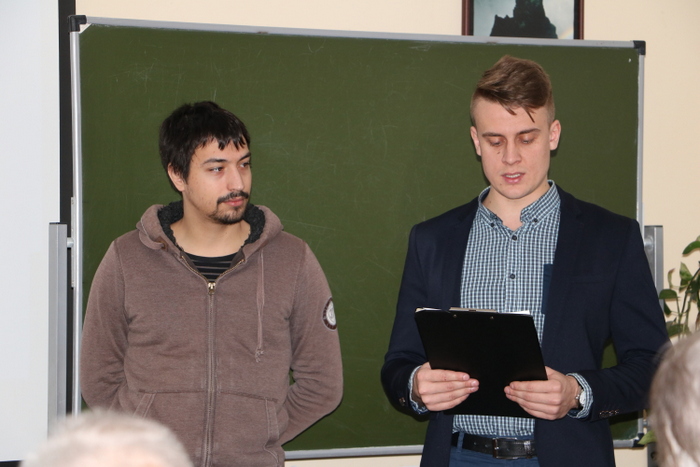 In exchange, Department of Aircraft Engine Construction and Design student Igor Shkokov had left for France. He had also been enlisted in the Erasmus+ funding program and has already completed his semester in IPSA.
'Samara was not a random choice for these young people. The Europeans highly appreciate our engine construction course, aircraft engine history museum, and teaching methods. So, the best IPSA student Romain Delencour has top rating in his university - and yet he prioritized Samara above the US partner universities,' says head of the program, associate professor of the Department of Aircraft Engine Construction and Design Aleksandr Vinogradov.
'The students had courses in engine construction, theory, strength, and reliability. They were also taught informational technology, engine automation and control, history of Russian engine technology and Russian language. Here was the first experience with real-life engines for them. Eventually the students designed an engine, created its 3D model and performed a series of strength and dynamic analyses. Conversely, in European universities the students are only engaged in thermodynamic analysis. This was a key attractor for some of the foreign universities to open joint Master's programs with us,' adds Head of the Department, Professor Sergey Falaleev.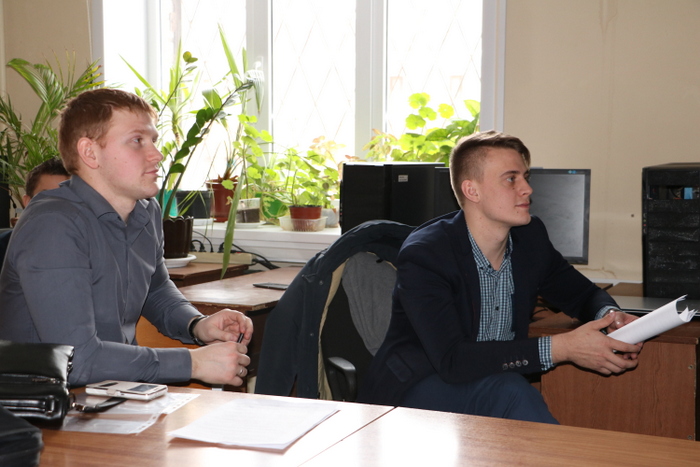 Professor Sergey Falaleev also highlighted that the French students were sending weekly reports to IPSA. Based on these, the administration of the French university offered a significant increase of their students in Samara over the next year and proposed to develop a joint Master's program to be further extended to the scope of a double degree program.
'Studying in Russia was drastically different from the academic process in France. Here we were given a huge number of tasks we were to complete in complex software packages (NX, ANSYS, ADAMS) that are specifically used in engine construction. Another key distinction was the focus on practical tasks. In Russia we were challenged with real hands-on problems that typically occur in production process. I would like to especially emphasize a unique combination of engine construction exercises in a computer class and an opportunity to check the Aviation Engines History Center for design solutions in an array of applications,' says Romain Delencour.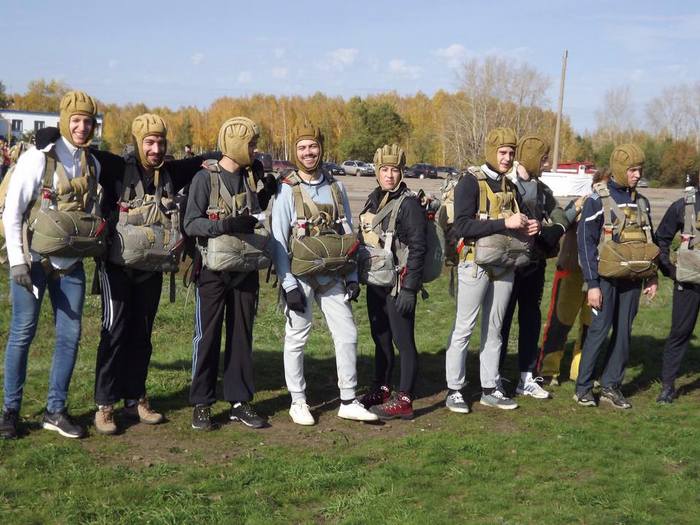 'Weekends were reserved for walking the city and chilling out. On Sundays we used to play football with Russian pals, with an occasional visit to the local football matches. Once we parachute jumped! I enjoyed our memorable trips to the other Russian cities - Kazan, Moscow, Saint Petersburg and Murmansk. Our special reservation for Murmansk was to see the northern lights, but the weather was against it. I guess that makes an excuse for another visit to Russia,' says Pierrick Martin.

Reference Information
The Aircraft Propulsion and Power Systems Master's program for Turin and Stuttgart students is an outcome of over 30 years of effort of the Department of Aircraft Engine Construction and Design. Many mutual visits of professors, young scientist, post- and undergraduate exchanges have occurred during this period. International summer schools dealing with topical problems of engine design for postgraduate and doctoral students, as well as engine design training for bachelors in collaboration with Stuttgart Institute of Aircraft Engines, have been organized during the last three years.
In 2017, the Institute of Engine and Power Plant Engineering of Samara University will open admission to five anglophone programs developed in partnership with foreign universities. This includes four Master's programs and one Bachelor program.