Additional training
Institute of Continuing Professional Education
Institute of Continuing Professional Education (ICPE) was established in 2004 as a structural unit of the Samara University. Nowadays it is headed by I.N. Krupenich, Candidate degree in engineering.
The main aim of the institute is a wide range of educational support, dealing with educational development and professional retraining of university lecturers, industrial staff and other population categories with the aim of satisfying their educational and professional development needs.
The institute comprises the following structural divisions:
Faculty of teacher's development,
Faculty of engineer's development,
Center for computer training and further education.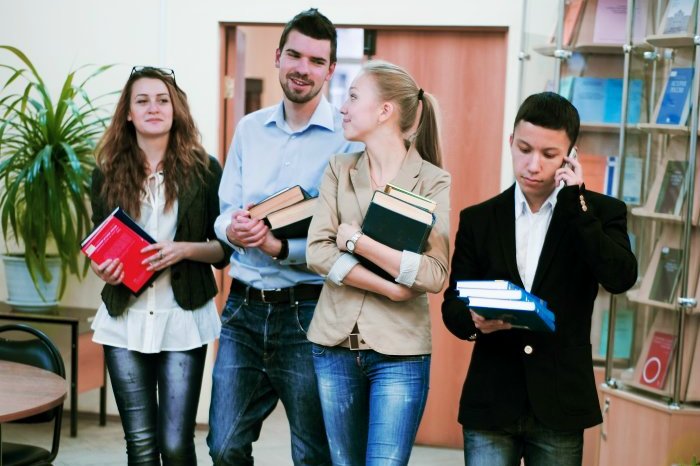 Continuing professional education is performed by means of realization of continual professional education programs which were developed by the members of relevant departments. A significant role belongs to integrated programs of industrial stuff development, dealing with modern manufacturing and information technologies: gas-thermal plasma coating; metalworking systems with computer control; service and maintenance of aviation equipment; fundamentals of work of industrial hydroautomatics; construction, technical support and maintenance of gas-turbine engines; medical equipment; systems of quality management in machine-building industry; technologies of lean production; chromography and chromatographymass spectrometry; CAD/CAM technologies; energy efficiency; hardware and software of automated control systems.
ICPE maintains business contacts with many enterprises of our region and Russia: "Progress" (Central Assembly and Design Engineering Bureau), "Aviacor Aircraft Factory" (joint-stock company), " Aviaagregat" (joint-stock company), "Samara Cable Company" (joint-stock company), "Ekran" (Research Institute), "Prodmash Factory" (joint-stock company), "Kuznetsov" (joint-stock company), "Samara Bearing Plant" (joint-stock company), "Scientific and Production Centre of Gas-turbine Manufacture "Salut"", "Tupolev" (joint-stock company) in Ulianovsk, "Centroenergogas" (Subsidiary Open Joint Stock Company), "Gazprom" (joint-stock company) in Bryansk, "Ural Factory of Civil Aviation" (joint-stock company) in Ekaterinburg, "Gazprom Dobycha Yamburg" (Ltd).
In 2010 the work in the sphere of professional development of specialists from neighboring countries was started. The group of 12 specialists from different enterprises of the Republic of Kazakhstan was educated within the frame of 600 hours program of professional retraining "Hydraulic machines, hydraulic gears, hydraulic and pneumatic control systems in space launch complexes" at the departments of Aircraft Engineering Faculty and Aircraft Engine Faculty. In June 2010 lectures from the department of Aircraft Engineering gave seminars on space subjects in Astana and Alma-Ata.
ICPE actively implements distant learning, which allows in-service professional development of specialists of enterprises from other cities.
In 2013 ICPE won the contract dealing with the realization of President Program of engineering staff development for 2012-2014 years on the subject "Development of Industrial Technologies for Innovative Machine-building on the basis of CAD/ CAM/ CAE systems". Classes are held by the lecturers of the department of Aircraft Engine Production.
Being one of the leading centres of professional development of specialists of the Samara Region, ICPE successfully performs the function of the integrator of knowledge essential for the modern economy and advanced manufacturing technologies.
ICPE realizes the following programs of continuing professional education for citizens, specialists of industrial enterprises, school teachers, and lecturers from institutes of higher education and technical schools:
1. Modern manufacturing technologies
Materials, technologies and equipment for gas-thermal plasma coating. Metal sprayer of plasma coating
Fundamentals of functioning of industrial hydroautomatics systems. Pneumatic drive and automated devices
Service maintenance of complex medical equipment
CAM technologies in machine-building
Development and implementation of quality management systems.
Energy efficiency and energy audit
Construction, technical support and maintenance of power-driven gas-turbine engines НК-12СТ, НК-16СТ, НК-14СТ, НК-36СТ, НК-38СТ
Aviation gas-turbine engines. Construction and reliability. Systems of aviation engines
Gas and liquid chromography and chromatographymass spectrometry
Service and maintenance of aviation equipment
Modern technologies of lean production
2. Information technologies
Methods and technologies of electronic distance learning
Methods and technologies of application of computer mathematical systems in scientific and educational processes
Hardware and software of automated control systems. Variable frequency converters, industrial networks. Theory and practice
Modern information technologies of search, information processing and data transfer (electronic library)
Creation of computer 3D models in CAD/CAM systems CATIA (basic course)
Modern technology of digital devices designing
Development in the Moodle system of distance learning
3. Programs of Continuing Professional Education and Retraining
Computer Graphics and Web-design
System administration in IT environments