Health and medical insurance
Medical Insurance

According to Russian law, foreign citizens must file for medical insurance before or after entering Russia.
If you haven't purchased insurance before coming to Russia, you must purchase your voluntary medical insurance policy once you arrive at Samara University.
The Staff at the International Office will advise you of an insurance company you can contact and explain the procedure.
The fee for voluntary medical insurance (VMI) for foreigners in Russia is around RUB 2,500-3,000.
VMI includes emergency first aid and specialised emergency care. The insurance policy includes the addresses and phone numbers of institutions where you can go to get help.
If an international student does not have a VMI policy or if costs exceed reasonable coverage, he or she will have to pay for all medical services provided except emergency care. The policy cannot be applied for in case of the occurrence of an insured event.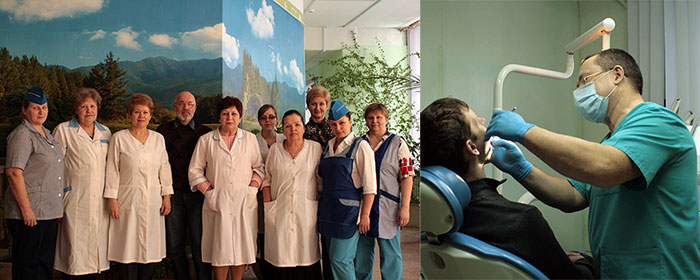 Health services
From Monday through Friday from 08.00 to 16.00, emergency medical care and initial consultations can be provided to Samara University students in the University Health Centre:
General Practitioner

Junior Physician

University Health Centre Phone

Lilia Viktorovna Shuvatova
Galina Alexeevna Sevostyanova-Slavina
+7 (846) 267-47-35 from 08.00 to 16.00

If your insurance policy does not cover the medical services you require, you can go to the Clinical Hospital of Samara State Medical University located at Prospekt Karla Marxa 165B. To get to the hospital, take buses No. 1, 22, 37, 44, 47, trolleybuses No. 4, 12, 15, 17, 19, or shuttle buses No. 22, 247, 4, 47 to Klinicheskaya Bolnitsa (Clinical Hospital) station, or simply walk over (it's located just one station away from campus).
Ambulance

Ambulance services are FREE for international students, and are provided if they find themselves in a life-threatening situation that requires immediate medical intervention (accidents, injuries, poisonings).
In case of a medical emergency, dial 03 from your land phone, and 112 from your mobile phone. The operator will ask for your name, the reason for your emergency, and ask for your address and phone number. Prepare your passport and insurance policy. The ambulance usually takes from 30 to 60 minutes to get there.
Health care and Spa Treatments

International students who are holders of voluntary medical insurance and have a state-sponsored study place are eligible for Samara University health care and spa treatment programmes at a discount price.
General rehabilitation programmes and programmes for treatment of the gastrointestinal tract are provided at a facility on campus, in Dormitory No. 5 at Revolyutsionnaya Ulitsa 46. The facility employs a specialist in acupuncture, a gynecologist, a dentist, an eye doctor, a rehabilitation exercise specialist and a specialist in massage.
The facility has a workout room, an emotional release centre, and a procedure and manipulation room.