Samara University adaptation programme
Culture and Communication
One of the main problem areas of the programme is to deal with the challenges caused by "invisible barriers" – cultural factors affecting students studying in Russia.
International students get their first information about Russian culture during adaptation training sessions, seminars, cultural events, sightseeing tours, as well as during the orientation programme, Samara University cultural events and programmes.
Language Barrier
International students at Samara University attend regular classes on the Russian language. They can also sign up for communication workshops.
Sputnik International Student Club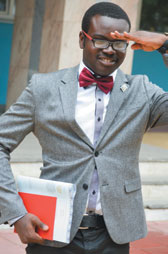 Sputnik International Student Club takes active part in the adaptation programme for international students.
Its main purpose is to develop different forms of communication between Russian and international students.
The Club organises meetings, festivals, hiking trips, tours, athletic events and film screenings.
You can learn more about the Club at its Vkontakte group, called "Sputnik International Student Club".


Tours and Cultural Programmes
During the academic year, international students attend cultural programmes and tours that take students to Samara's landmarks, and various cultural events arranged by the University and the city.

Comfortable Life at Samara University
To provide for the needs of international students, Samara University arranges special events where international students can communicate, carry out creative projects, attend athletic programmes and participate in student government activities. To assist them in this process, Samara University arranges adaptation seminars, employs curators and social workers within the scope of special projects for international students (Samara University Ethnofest).
Staying Healthy and Fit
It is very important to make sure that every international student stays in good health, or, even better, get better and healthier while he or she is in Russia. To this end, Samara University holds regular physicals, prophylactic events, health days, athletic events and sports tournaments.