Student clubs
Samara University provides a large number of students associations, clubs, sections and project groups. Each student has the opportunity to prove themselves in one field of extracurricular activity or another.
Protection of the rights and interests of students and the development of their creative and leadership potential is provided by the University's students trade union.
The Council of young scientists and specialists is intended to involve students into scientific work and promote it at the University: a Students' Design Bureau, an inter-departmental aircraft Design Bureau, an information technology club (ASIS IT-club), etc.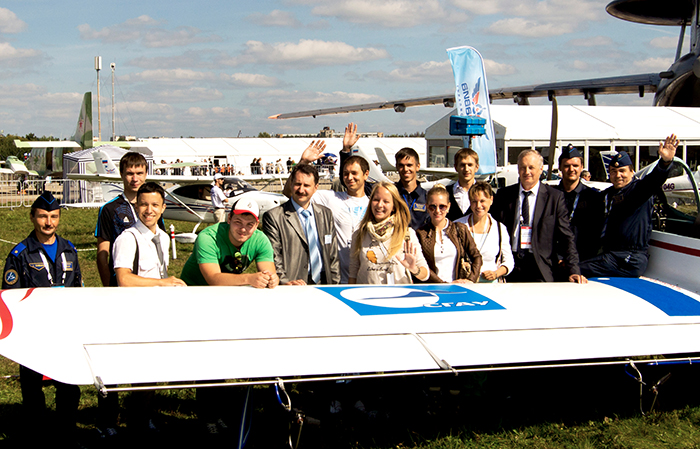 There is student press center at Samara University which includes: Kakovkin "Illuminator"photo club, "Bort 3" video log, a journalists club and a students' radio station.
Photos and videos of the students, and members of the photo club video magazine are the winners of the regional and All-Russian competitions, they are often used in presentations and brand-image leaflets and stands of the University, the city of Samara and Samara Region. Every two weeks, "Polet" (Flight) college and university newspaper (2000 copies) is published, and each of the departments has its own newspaper or magazine.
Students' labor groups are popular with students – they organise internship in construction companies and summer camps. Samara University also runs a students' volunteer center.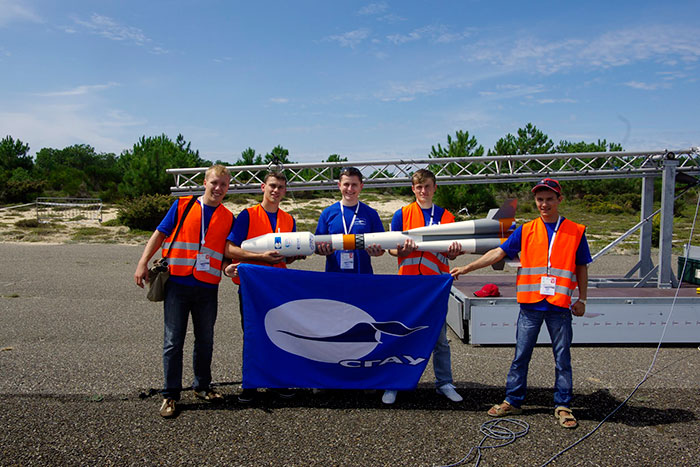 Academic Choir of Samara University is widely known in Russia and abroad. It is directed by the Honored Worker of Culture of the Russian Federation, Professor V.M. Oshchepkov. The Chorus has many times become the winner of all-Russian and international competitions and festivals.
Samara University also runs «Sokol» (Falcon) – a military-patriotic club which provides students with an opportunity to join military traditions and to take part in search operations.
The University runs «Horizon» – a sports-touring club which includes clubs for mountaineering, caving, water touring and cycling.
In addition, the University runs a chess and a gametechnologies club, a club of intellectual quizes, as well as a number of creativity clubs and studios: «Gratsia» (Grace) – a club of modern classical choreography, a studio of historical dance, vocal studio, orchestra, guitar studio and many more.
Each department has its own students' drama club.
Student Science Clubs
Interdepartmental Aircraft Design Bureau

+7 (846) 267-44-41

Council of Young Scholars and Specialists

Student Aircraft Model Design Bureau

+7 (846) 267-44-53

Student Engineering Centre

Student Engine Design Bureau

+7 (846) 267-44-15

Youth Centre of Scientific Innovations

Student Radio Equipment Design Bureau

+7 (846) 267-45-37

Technological Entrepreneurship Club

Asis IT Club

International Youth Science Centre

Student Robot Technology Club

Astronomy Fan Club
Mass Media
Student Press Centre

8-906-343-82-59

Headed by Anastasiia Muravyeva

Polet Newspaper

Bort Samara University Video Journal

Samara University Radio

8-927-208-49-83
Creative Clubs for Students
Krylya (Wings) Academic Choir

+7 (846) 267-48-72

Za granyu (Beyond Limits) Game Technology Club

8-917-827-33-19

Gratsia (Grace) Sport Dance Club

8-909-371-64-08

Chills Flame Choreography Studio

+7 (846) 267-48-72

V ritme (In-Sync) Dance Club

8-927-602-41-31

Variety Show Theatre Clubs Call Faculty Dean's Offices

+7 (846) 267-48-72

Guitar Club

+7 (846) 267-48-72

Sputnik International Student Club

8-917-119-14-46

Territoria Dialoga (Territory of Dialog) Creative Work

+7 (846) 267-44-15

Krylya (Wings) Student Company

+7 (846) 267-44-15

Scaramouche French Theatre

+7 (846) 267-44-15

Blood Donor Volunteer Club

+7 (846) 267-48-99

Secondary Employment Student Centre

+7 (846) 267-43-97

Pomosch (Help) Volunteering Centre

8-919-808-15-29

Winds Orchestra

8-962-605-34-25

White Piano Instrumental Music Club

+7 (846) 267-44-15