Samara region
Samara
(Сама́ра), called
Kuybyshev
(Ку́йбышев) from 1935 to 1990, is one of the largest cities in Russia. Its population is 1,172,034 people (2014). Samara is an administrative centre of Samarskaya Oblast. The city was founded in 1586 as a fortress. Now it is an important political, industrial, and cultural center of Russia. It is located in the south-eastern part of European Russia, on the Volga river. The climate is continental, with hot summers and cold winters.

Some interesting facts
The Volga port of Samara appeared on Italian maps in the 14th century.
Samara started as a fortress, which was built in 1586 to protect the then eastern boundaries of Russia from forays of nomads.
Samara welcomed peasant war rebels of the 17th century, headed by Stepan Razin and Yemelyan Pugachyov.
Vladimir Lenin (Ulyanov) lived in Samara with his family from 1890 till 1893. He started working as an attorney's assistant at Samara Court. His first theoretical works were written in Samara.
The 20th century Russian writer Alexey Tolstoy lived in Samara, and there is a museum dedicated to his life and literary work.
In 1935, Samara was renamed Kuibyshev in honor of the Bolshevik leader Valerian Kuibyshev.
During World War II, Kuibyshev functioned as an alternative capital of the USSR until the summer of 1943. All foreign embassies were evacuated to the city. A special shelter was built for the USSR leader Stalin, but he never visited it. Today it is a museum called Stalin's Bunker.
Kuibyshev played a major role in arming the country. The famous military parade of November 7, 1941 was held on the central square of the city.
On March 5, 1942, Shostakovich's Seventh Symphony was first performed here by the Bolshoi Theater Orchestra conducted by S. A. Samosud. The symphony was broadcast all over the world.
After the war, Kuibyshev used to be one of the main defense industry centers, due to the fact it was closed for foreign visitors.
The first astronaut Yury Gagarin' spaceship "Vostok" was built in Kuibyshev.
In January 1991, the historical name of Samara was given back to the city.
Asteroid 26922 Samara was named in honor of the city on June 1, 2007.
The city hosted the European Union—Russia Summit in May 2007.
Samara is known for the production of aerospace launch vehicles, satellites, aircraft, various engines, and chemical products. Samara chocolates, Rodnik vodka, and Zhiguli beer are very popular in Russia.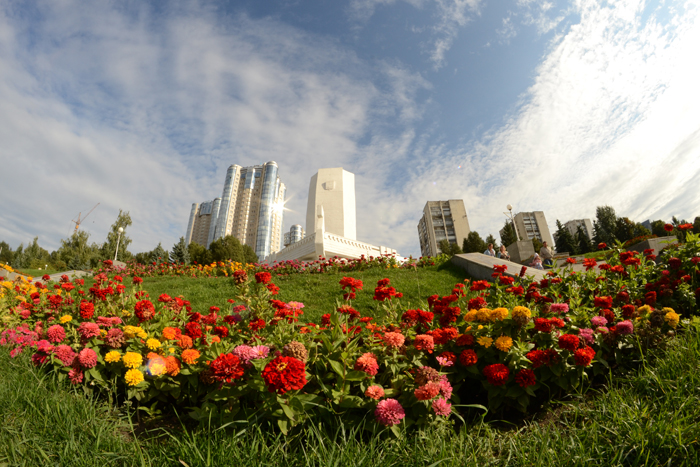 Samara has an Opera and ballet house, a Philharmonic orchestra hall, and five Drama theaters. There is a Museum of natural history and local history studies, and Museum of fine arts. There is also a zoo and a circus in the city.
Samara is a major educational and scientific center of the Volga area. There are twelve public and 13 commercial institutions of higher education as well as 26 colleges. Among them is
Samara National Research University
(Samara University), one of Russia's leading engineering and technical institutions. Samara University graduates have been playing a significant role in Russian space programs.